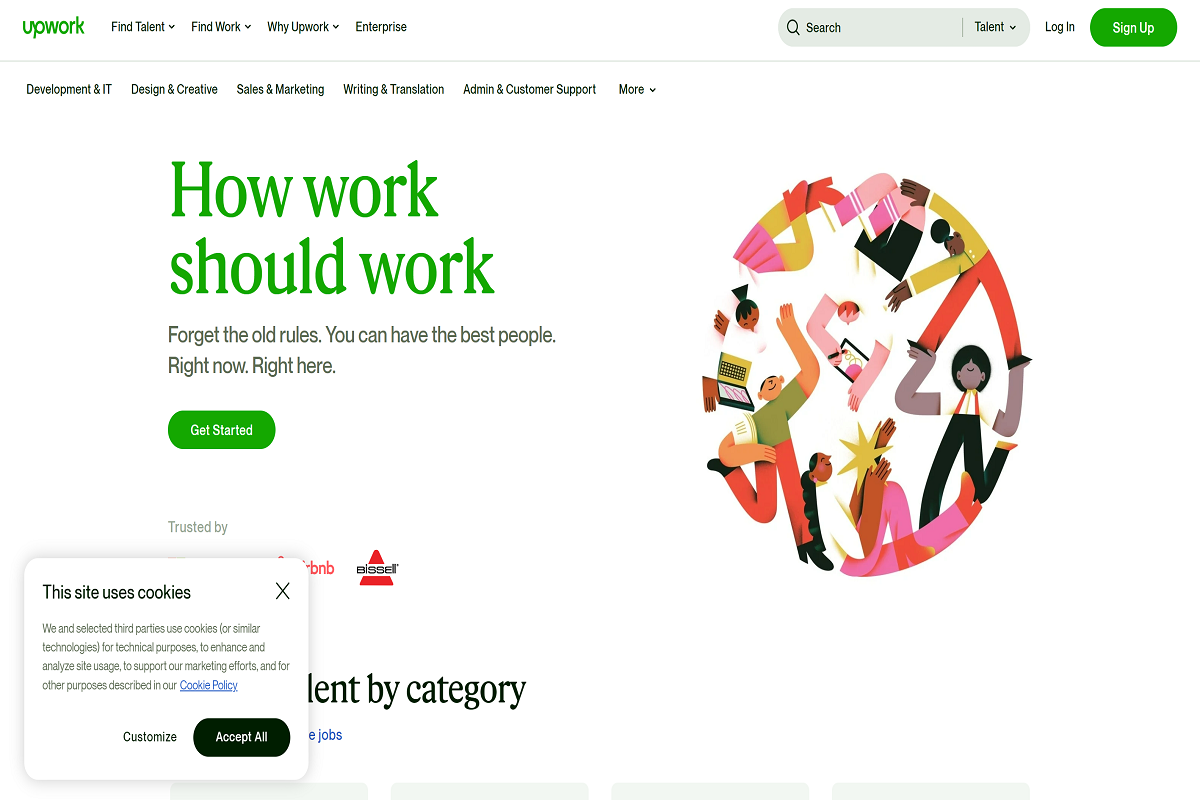 How hard is it to find freelancing work? Tips to Consider
The freelancing world has grown exponentially in the last decade. The number of freelancers in America is expected to reach 34% by 2020, according to a 2022 study. Those thinking about starting a career as a freelancer or looking for freelance work themselves must understand what they're getting into.
What is freelancing?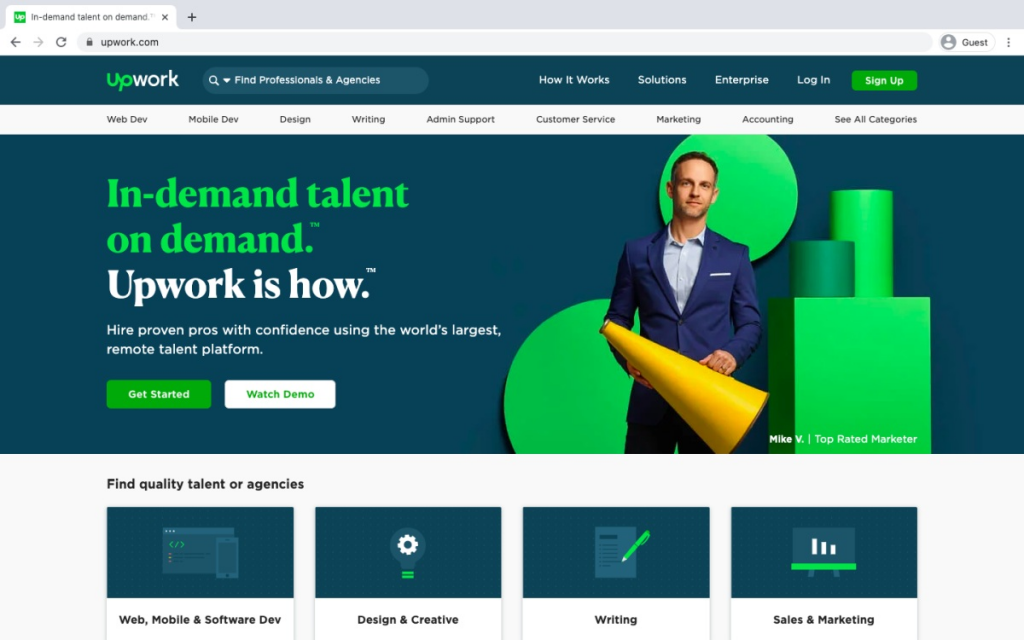 Image Source: Link
There are a lot of misconceptions about freelancing out there. For starters, many people think that freelancers are unemployed or underemployed. Nothing could be further from the truth! In fact, freelancers are often some of the most highly educated and skilled workers in the workforce.
So, what is freelancing? Freelancing is simply working for yourself instead of for an employer. This can include anything from writing articles or blog posts to designing websites or doing marketing consulting. There are literally thousands of different ways to make money as a freelancer.
One of the great things about freelancing is that you have much more control over your work schedule and where you work than when you're employed by someone else. However, this also means that finding work can sometimes be a bit more challenging than it is for those with traditional jobs.
Here are a few tips to consider if you're thinking about starting out as a freelancer:
1. Do your research. Don't just start blindly applying for freelance gigs – take some time to learn about the types of work available and the skills needed for each job.
2. Build up a portfolio. When starting as a freelancer, it's important to have examples of your work to show potential clients. If you don't have any previous experience, consider doing some pro bono work or taking on small projects at reduced rates to build up your portfolio.
3. Network, network, network. Get connected with other freelancers and professionals in your field. Attend industry events, join online communities, and follow relevant hashtags on social media.
4. Be professional. This may seem like a no-brainer, but it's important to remember that you're running your own business when you're freelancing. That means being prompt, meeting deadlines, and maintaining a professional attitude.
5. Stay organized. When juggling multiple projects and clients, it's easy to let things fall through the cracks. Stay organized by keeping detailed records of your work, setting up a system for tracking project deadlines, and using scheduling tools like Google Calendar or Asana to stay organized.
How do you find freelance jobs?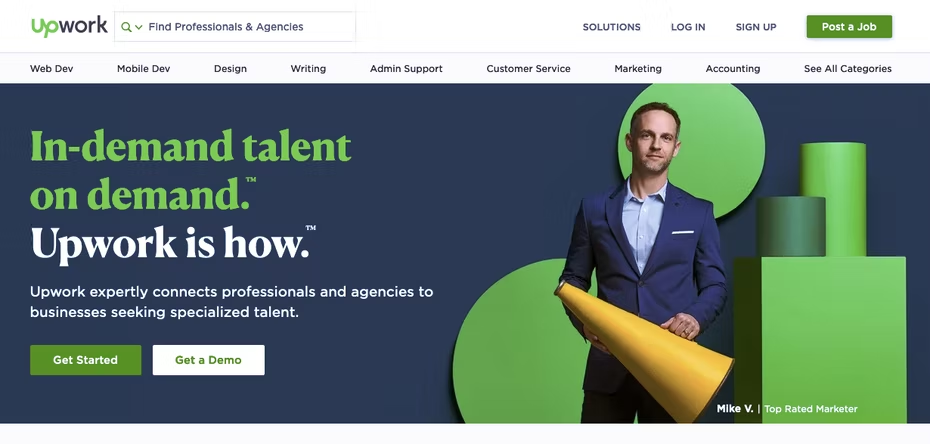 Image Source: Link
There are several ways to find freelance jobs. The most common is through online job boards or freelancing platforms.
Online job boards are websites where companies and businesses post job openings. Many of these job boards have specific sections for freelancers. To find these job boards, search for "freelance job boards" in your favorite search engine.
Freelancing platforms are websites that connect freelancers with clients who need their services. These platforms usually have a large pool of potential clients and offer various services, making them a great place to find work. Some popular freelancing platforms include Upwork, Fiverr, and PeoplePerHour.
Another way to find work is through networking. This can be done by attending events or meetups related to your field or by connecting with people you know who can help you find work.
Finally, don't forget about social media! Many businesses use social media to post job openings or advertise their services. Twitter and LinkedIn are two great examples of social media platforms that can be used to find work.
Why should I become a freelancer?
Image Source: Link
There are many reasons to consider becoming a freelancer. For one, freelancing can be a great way to earn extra money. If you have some skills or talents you can offer others, freelancing can be a great way to monetize those skills. Also, freelancing can allow you to work when and where you want. If you are looking for a way to make some extra money or simply want the freedom to work whenever and wherever you want, then freelancing may be right for you. Finally, freelancing can be a great way to build your portfolio and boost your resume. If you are looking for ways to stand out from the crowd and make yourself more attractive to potential employers, then freelancing can help you do that.
Tips for finding freelance work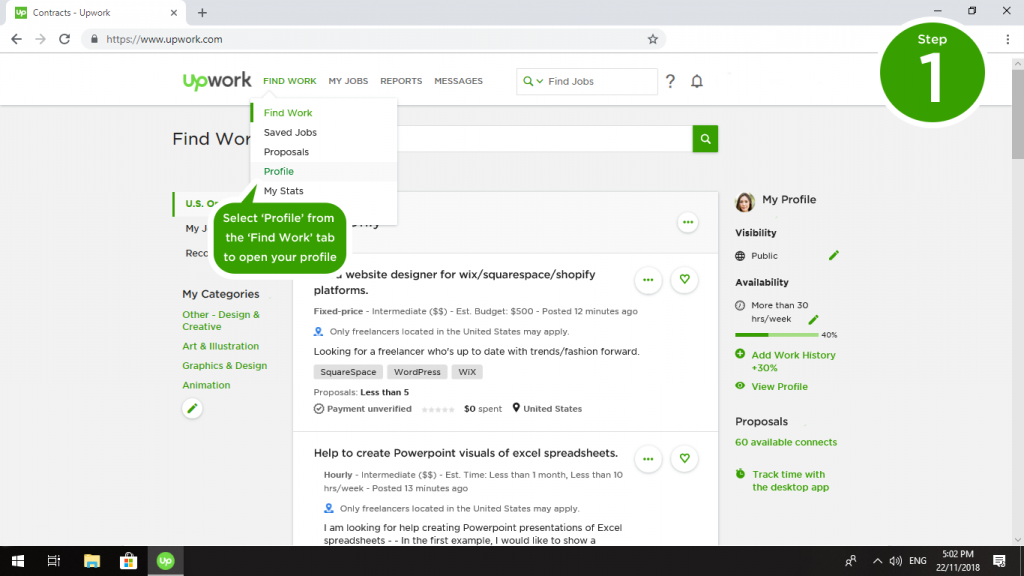 Image Source: Link
There are several ways to find freelance work; the best method depends on your individual skills and experience. The following tips can help you get started in your search for freelancing work:
1. Start with your existing network. Talk to friends, family, and colleagues to see if they know of any openings or opportunities that might be a good fit for you.
2. Use job search engines. Sites like Indeed and Monster allow you to search for freelance jobs by keyword and location.
3. Check out job boards specifically for freelancers. Several online job boards cater to freelancers, such as Freelancer and Upwork.
4. Get in touch with professional organizations in your field. Many professional organizations maintain job listings or can put you in touch with individuals who may have leads on openings.
5. Consider social media platforms. LinkedIn is a great resource for connecting with potential clients and employers, and Twitter can also be useful for finding leads on open positions or projects.
Conclusion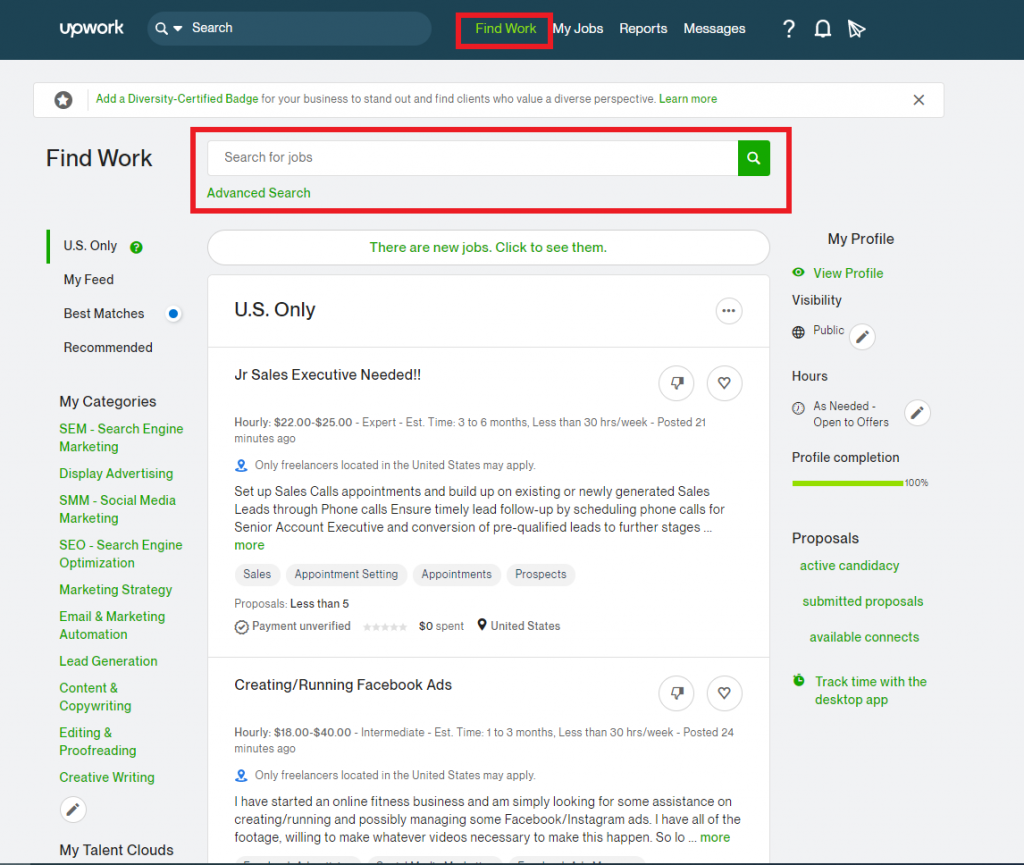 Image Source: Link
There's no denying that freelancing can be a great way to earn a living. But it's also important to remember that finding work isn't always easy, especially if you're just starting out. With that in mind, here are a few tips to consider if you're thinking about trying your hand at freelancing:
Do your research and understand the industry's ins and outs before pitching to clients.
Create a strong portfolio that showcases your skills and experience.
Network, network, network! Attend industry events and connect with other professionals in your field.
Be patient, and don't get discouraged if you don't land work immediately. It takes time to build up a successful freelance career.