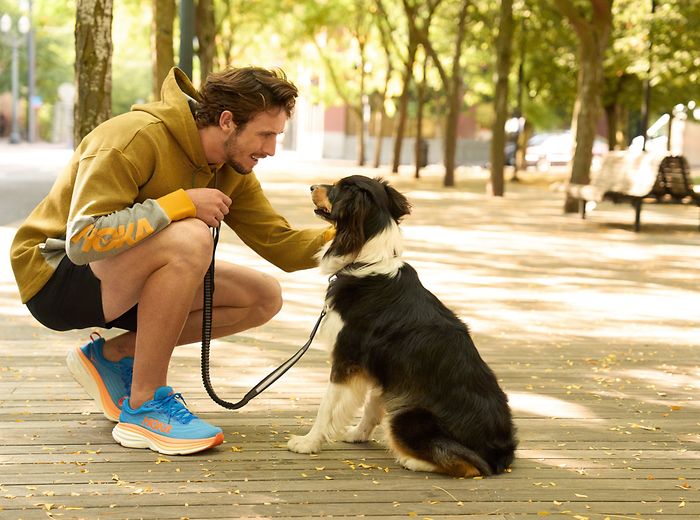 Hoka Shoes Review
About HOKA
HOKA is a popular athletic footwear brand known for its innovative designs and technology. The company was founded in 2009 by Nicolas Mermoud and Jean-Luc Diard, both former employees of Salomon, a well-known outdoor sports brand.
HOKA is primarily recognized for its running shoes, which feature distinctive features such as oversized midsoles and a unique cushioning system. The brand's shoes are often characterized by their maximalist design, offering generous cushioning and support to runners and athletes.
HOKA has gained a significant following among runners and athletes of all levels due to its focus on comfort, cushioning, and performance. The brand's shoes are designed to provide excellent shock absorption and stability, reducing the impact on joints and muscles during high-impact activities.
HOKA also offers footwear for trail running, hiking, walking, and other outdoor activities. The company continues to innovate and introduce new technologies to enhance the performance and comfort of their shoes.
HOKA has established itself as a prominent brand in the athletic footwear industry, catering to the needs of runners and outdoor enthusiasts who prioritize cushioning, support, and a comfortable running experience.
HOKA Shoes Review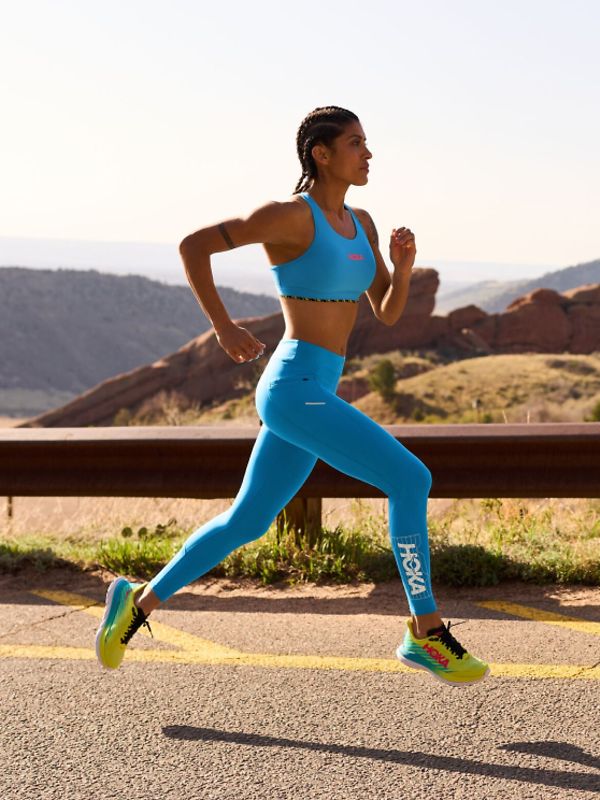 HOKA Shoes are athletic footwear designed and manufactured by the HOKA brand. HOKA is known for its distinctive shoe designs that prioritize cushioning, support, and comfort, particularly for running and other high-impact activities.
HOKA Shoes feature several key characteristics that set them apart from traditional athletic footwear:
Maximal Cushioning: HOKA Shoes are known for their generous midsole cushioning, providing a plush and comfortable feel. The brand's shoes often have thick midsoles that help absorb impact and reduce stress on joints and muscles.
Meta-Rocker Technology: HOKA incorporates a unique rocker shape into the sole of their shoes. This design promotes a smooth and efficient stride, helping runners move forward more effortlessly and with less energy expenditure.
Lightweight Construction: Despite their substantial cushioning, HOKA Shoes are designed to be lightweight. This feature helps prevent added weight and bulkiness, allowing for a more agile and nimble running experience.
Stability and Support: HOKA Shoes often incorporate features to enhance stability and support. These may include wider bases, structured overlays, and added stability technologies to provide a secure and controlled ride.
Versatility: While HOKA is primarily known for its running shoes, the brand also offers a range of footwear for various outdoor activities. This includes trail running shoes, hiking shoes, and walking shoes, each designed with the same focus on cushioning and comfort.
HOKA Shoes have gained popularity among runners and athletes of all levels, from casual joggers to elite athletes. They are often chosen by individuals seeking a comfortable and supportive shoe that can handle long distances, intense workouts, or challenging terrains.
HOKA regularly releases new models and updates existing ones to incorporate the latest technologies and improvements. As such, there is a diverse range of HOKA Shoes available to cater to different running styles, preferences, and performance needs.
HOKA Huaka Origins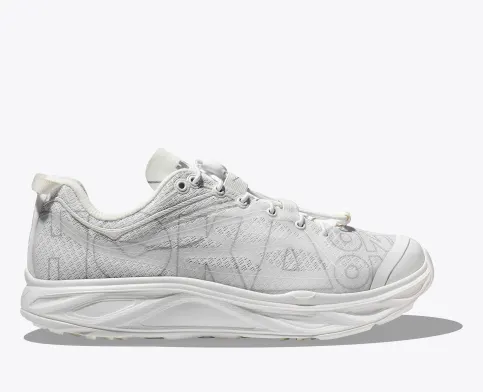 Revived from the archives, Huaka Origins emerges, blending the best of our previous Huaka 1 and Huaka 2 models. A street-ready spinoff geared towards the sartorial savvy consumer, this modern update fuses a flat-knit upper, hotmelt overlays, and oversized HOKA logo to create a head-turning silhouette. Tapping the original EVA midsole, this recent reissue utilizes a high-abrasion rubber outsole and 100% recycled polyester through the upper, tongue and laces.
FEATURES:
Flat knit upper
Hotmelt overlays
EVA foam midsole
High-abrasion rubber outsole
RN 88276
HOKA Speedgoat 5 GTX Spike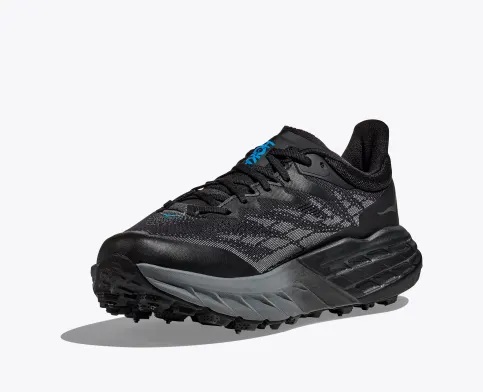 Built off the Speedgoat 5 GTX's blueprints, this winterized spinoff has been upgraded with enhanced traction for inclement weather. Enlisting the same GORE-TEX membrane and Vibram® Megagrip outsole, this weather-ready warrior employs 12 tungsten carbide spikes designed to keep you on your feet and off your backside.
FEATURES:
GORE-TEX footwear fabric with recycled textile
Compression molded EVA midsole
Rubber toe cap
Vibram® Megagrip with traction lug outsole
12 tungsten carbide spikes
Recycled materials in collar, mesh, and laces
Jacquard engineered mesh
Molded EVA sockliner
5mm lugs
HOKA Anacapa Breeze Low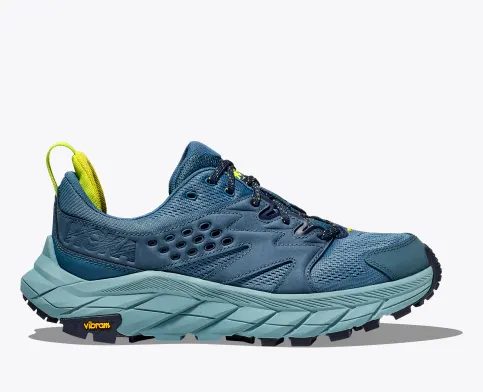 Back and more breathable than ever, the Anacapa returns with an ultra-ventilated upper and the same sharp focus on sustainability. Engineered for warmer climates, the Anacapa Low adopts a 100% rPET engineered knit upper and maintains the same iconic HUBBLE® heel geometry and Vibram® Megagrip outsole that made its predecessor a trail icon.
FEATURES:
Engineered air mesh with 100% recycled yarns
Compression molded EVA foam midsole
SwallowTail® heel
Hubble heel® geometry
Vibram® Megagrip rubber outsole
Anatomical Achilles construction
Recycled polyester materials in collar, mesh, and laces
Molded PU sockliner with 50% soybean oil
Late stage Meta-Rocker
HOKA Bondi X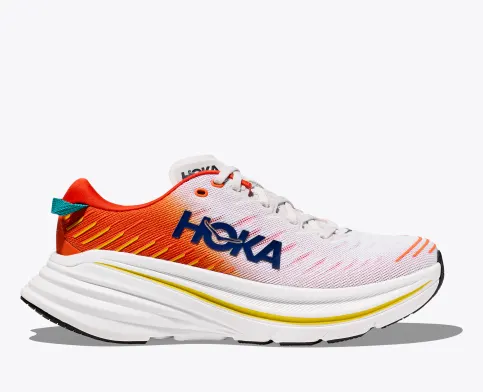 A maximally-cushioned road shoe designed to go the distance, the Bondi X is spring-loaded with a propulsive carbon fiber plate. The original Bondi cushioning and lines are here, providing the soft, balanced ride for which the franchise is known. The Bondi X fine-tunes the geometry with an extended rocker for greater acceleration, while the carbon fiber plate is designed to provide an efficient transition and smooth toe-off.
FEATURES:
Mesh upper with 3D hotmelt yarns
Carbon fiber plate
Compression-molded foam
Early stage Meta-Rocker
Light zonal rubber
HOKA Transport X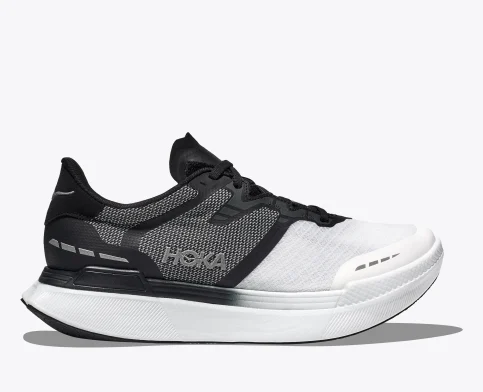 A crossover shoe with everyday appeal, the new Transport X is geared to propel runners through their daily life. Sleek enough for everyday wear and speedy enough to pick up the pace, this versatile trainer features a propulsive carbon fiber plate, responsive midsole foam, and smooth-riding rocker for effortless heel-to-toe transitions. Finished with 360-degrees of reflectivity for nighttime visibility, there's no telling where the new Transport X will take you.
FEATURES:
Lightweight mesh upper
360-degree reflectivity
Super critical midsole foam
Dual-forked carbon fiber plate
Smooth-riding rocker
Low profile sticky rubber outsole
HOKA Reviews: What Do Customers Think?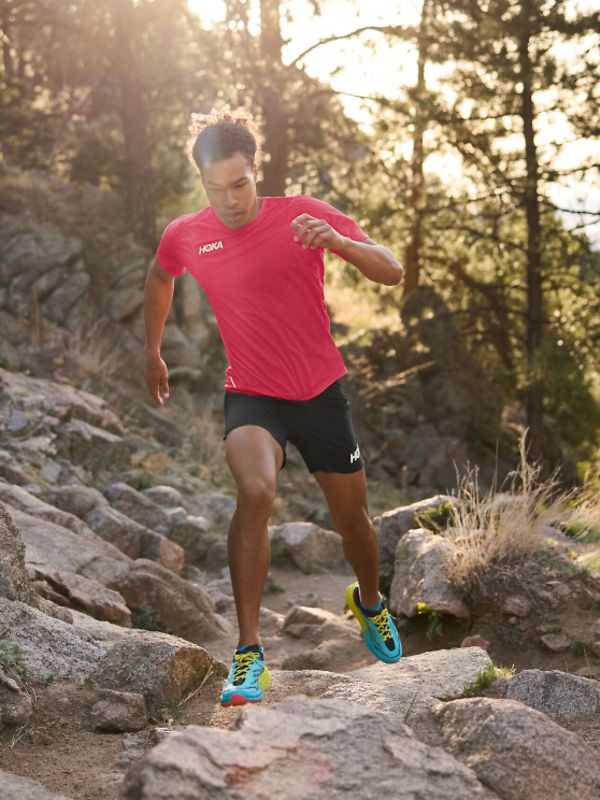 HOKA has garnered a generally positive reception from customers. The brand's shoes are well-regarded for their comfort, cushioning, and performance. Here are some common themes found in HOKA reviews:
Superior Cushioning: Many customers praise HOKA shoes for their exceptional cushioning. The brand's maximalist design and thick midsoles are often appreciated for providing a plush and comfortable ride, especially during long-distance runs or activities with high impact.
Excellent Support: HOKA shoes are often praised for their stability and support. Customers find that the shoes offer a secure fit, preventing excessive foot movement and providing a stable platform for their runs. This feature is particularly valued by individuals with pronation issues or those seeking added support.
Enhanced Performance: Numerous customers report improved running performance and reduced fatigue when wearing HOKA shoes. The combination of cushioning, lightweight construction, and the Meta-Rocker technology is often credited with promoting a smoother and more efficient stride, leading to enhanced speed and endurance.
Versatility: HOKA's range of shoe models caters to various activities and terrains, including road running, trail running, hiking, and walking. Customers appreciate the versatility of HOKA shoes and find them suitable for different types of workouts and outdoor adventures.
Durability: Many reviewers note the durability of HOKA shoes, stating that they hold up well over time and maintain their cushioning and support even after extensive use. This durability is especially important for those who engage in regular or intense training.
While the majority of customer reviews are positive, it's important to note that individual preferences can vary. Some customers may find the maximalist design and thick midsoles to be too bulky or prefer a different level of cushioning. Additionally, shoe fit can be subjective, so it's recommended to try on HOKA shoes or refer to size guides before purchasing.
HOKA receives positive feedback from customers for its focus on comfort, cushioning, support, and performance. However, personal preferences and individual needs should be taken into consideration when selecting the right pair of shoes.
Is HOKA Worth It?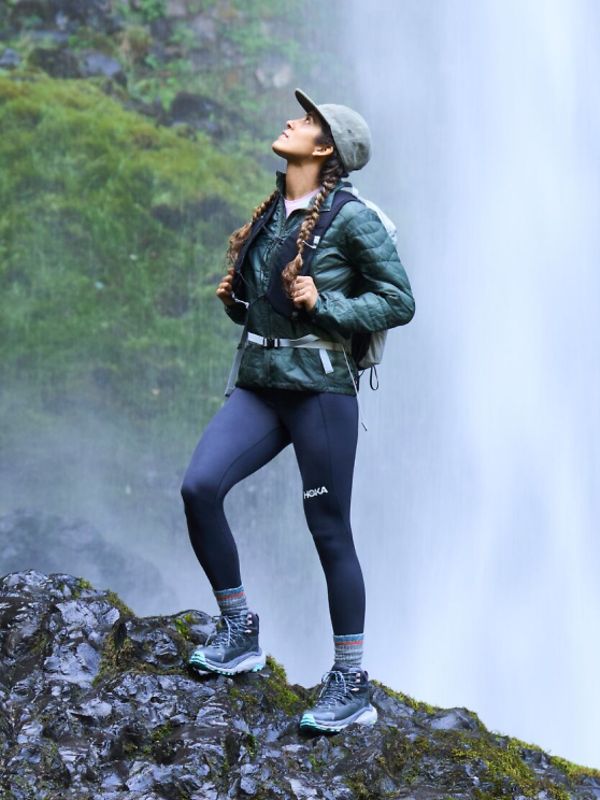 Whether HOKA shoes are worth it depends on your personal preferences, needs, and budget. Here are some factors to consider when determining if HOKA is worth it for you:
Comfort and Cushioning: If you prioritize comfort and plush cushioning in your athletic footwear, HOKA shoes may be worth it. The brand is known for its generous midsole cushioning, which can provide a comfortable and supportive ride, especially during long-distance runs or activities with high impact.
Performance Enhancement: HOKA shoes, with their unique design features like the Meta-Rocker technology, are aimed at promoting a more efficient and smooth stride. If you're seeking improved running performance, reduced fatigue, or enhanced speed and endurance, HOKA shoes may be worth considering.
Specific Activity or Terrain: HOKA offers a range of shoe models designed for various activities and terrains, including road running, trail running, hiking, and walking. If you engage in these activities and are looking for specialized footwear with features tailored to your needs, HOKA shoes may be worth the investment.
Individual Fit and Preference: Every person's feet are unique, and shoe fit can vary from individual to individual. It's crucial to try on HOKA shoes or refer to size guides to ensure the right fit for your feet. Additionally, some individuals may prefer a more minimalist shoe design or different levels of cushioning, so personal preference plays a significant role in determining if HOKA is worth it for you.
Budget Considerations: HOKA shoes tend to be priced at a higher range compared to some other athletic footwear brands. If budget is a concern for you, it's worth assessing whether the features and benefits of HOKA shoes align with your specific needs and if the price is within your comfortable spending range.
HOKA shoes is subjective and depends on your individual needs, preferences, and priorities. Reading customer reviews, trying on the shoes, and considering factors such as comfort, performance, fit, and budget can help you make an informed decision about whether HOKA is worth it for you.
HOKA Promotions & Discounts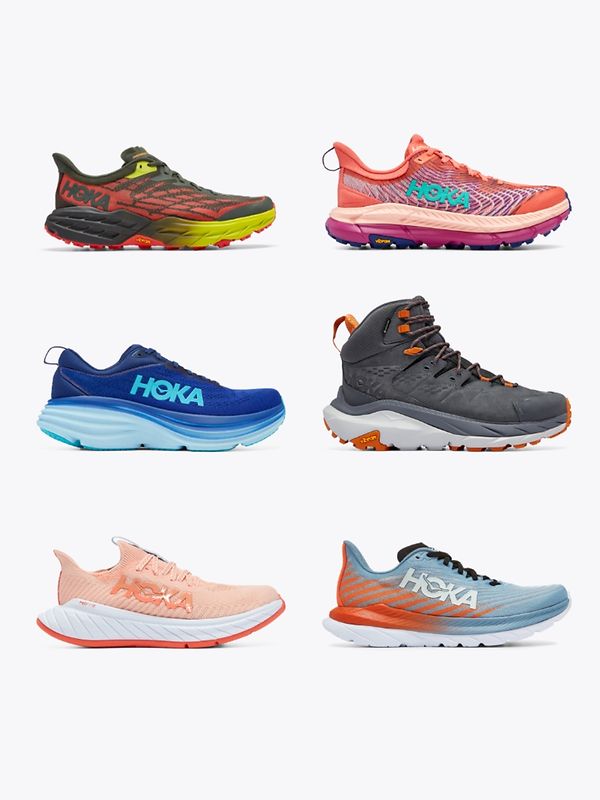 HOKA periodically offers promotions and discounts on their products. While specific promotions and discounts can vary over time, here are some common ways you may be able to find deals on HOKA shoes:
Official HOKA Website: Checking the official HOKA website is a good starting point to find any ongoing promotions or discounts. They may offer limited-time sales, clearance items, or special deals on select shoe models.
Email Newsletter: Subscribing to the HOKA email newsletter can provide you with exclusive access to promotions, discounts, and new product releases. You may receive notifications about upcoming sales or receive unique discount codes.
Retailer Promotions: HOKA shoes are available at various retailers. Keep an eye out for promotions and discounts offered by these retailers, which may include sale events, seasonal discounts, or special coupon codes.
Holiday Sales: HOKA often participates in holiday sales events such as Black Friday, Cyber Monday, or other major holidays. These occasions can be an opportunity to find discounted prices on HOKA shoes.
Social Media: Following HOKA's official social media accounts (such as Instagram, Twitter, and Facebook) can provide you with updates on promotions, discounts, and limited-time offers. HOKA may occasionally share exclusive discount codes or flash sales through their social media channels.
Retailer Coupons and Codes: Keep an eye out for retailer-specific coupons or discount codes that can be applied to HOKA products. These can often be found through coupon websites or promotional emails from the retailers themselves.
It's important to note that availability and terms of promotions can vary, and it's recommended to check the specific details and terms of any promotions or discounts before making a purchase.
HOKA may offer special promotions or discounts to specific customer segments, such as military personnel, first responders, or students. It's worth checking if you qualify for any of these special programs or discounts.
Remember to compare prices, consider the legitimacy of the offers, and take into account your specific needs and budget before making a purchase.
Where To Buy HOKA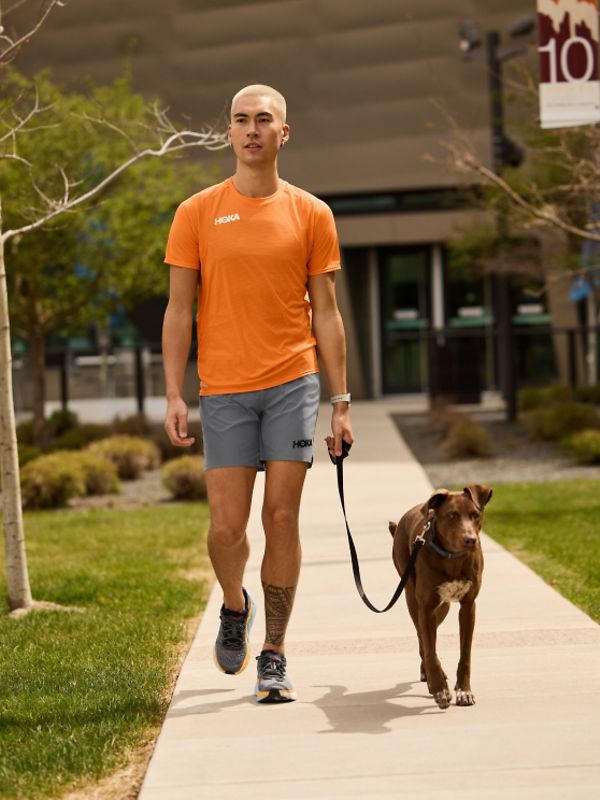 HOKA shoes can be purchased from various authorized retailers, both online and offline. Here are some popular places where you can buy HOKA shoes:
Official HOKA Website: The official HOKA website (www.hokaoneone.com) is a reliable source to purchase HOKA shoes directly from the brand. Shopping on their website allows you to explore the full range of HOKA shoe models and styles.
When purchasing HOKA shoes, it's recommended to buy from authorized retailers to ensure the authenticity of the product and access to any warranties or customer support provided by HOKA.
Remember to compare prices, consider shipping options, and check for any promotions or discounts available before making a purchase.
FAQ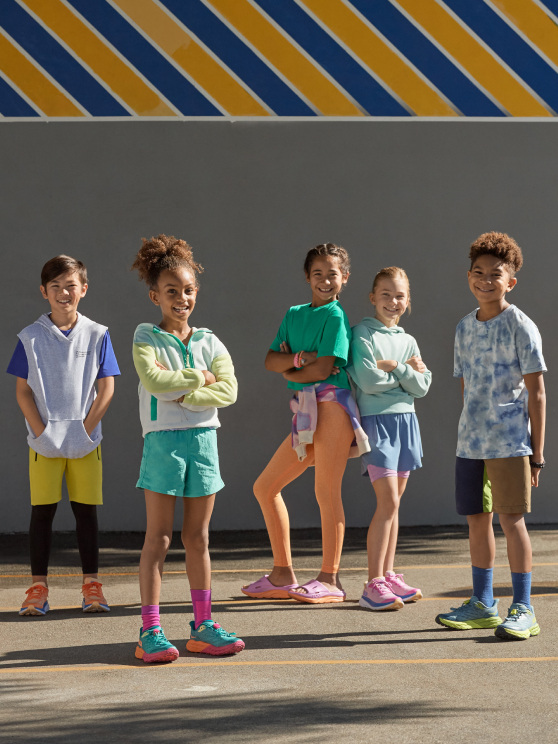 Are HOKA shoes good for running?
Yes, HOKA shoes are highly regarded for running. They are known for their excellent cushioning, support, and performance-enhancing features, making them a popular choice among runners of all levels.
Do HOKA shoes require a break-in period?
HOKA shoes generally don't require an extensive break-in period. However, it's recommended to gradually increase your mileage in new shoes to allow your feet to adjust to the different fit and cushioning.
Can I use HOKA shoes for activities other than running?
Yes, HOKA offers shoes for various activities including trail running, hiking, walking, and other outdoor activities. They are designed to provide comfort, support, and durability across different terrains and workout types.
How do I determine the right size for HOKA shoes?
HOKA provides sizing charts on their website to help you determine the appropriate shoe size. It's recommended to measure your feet and refer to the specific sizing guidelines for each shoe model, as sizing can vary between models.
Are HOKA shoes suitable for individuals with foot conditions or orthotics?
HOKA shoes are often recommended for individuals with foot conditions or those who require orthotics. The ample cushioning and stability features of HOKA shoes can provide additional comfort and support for such individuals. However, it's always best to consult with a healthcare professional for personalized advice.
How long do HOKA shoes typically last?
The lifespan of HOKA shoes can vary depending on factors such as usage, terrain, and individual running style. On average, HOKA shoes can last between 300 to 500 miles (480 to 800 kilometers). It's recommended to monitor the wear and tear of your shoes and replace them when the cushioning or tread shows significant signs of deterioration.
Can I return or exchange HOKA shoes?
Return and exchange policies may vary depending on where you purchase HOKA shoes. It's advisable to review the return and exchange policy of the specific retailer or website from which you make your purchase.